We are pleased to announce our first keynote speaker for the 2022 LEND360 conference to be held in Chicago, IL on September 12-14. Mark Friedgan, Co-Founder and CEO of NinjaHoldings, is local a Chicago entrepreneur and major player in fintech. We are thrilled to welcome Mark to the program and are excited for our participants to hear his expertise.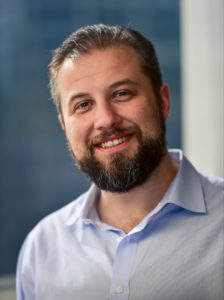 Mark Friedgan – Co-Founder & CEO – NinjaHoldings
About NinjaHoldings
Headquartered in Chicago, NinjaHoldings was founded in 2017 and seeks to revolutionize the way everyday Americans interact with financial services. Through its CreditNinja® and NinjaCard™ brands, the company offers a full suite of digital banking and lending products for the everyday American. Through its NinjaEdge™ business line, the company offers a package of bespoke underwriting, fraud detection, and analytics software services that helps companies better understand their customers. Mark has 20+ years of experience working in startups, including Enova International (NYSE:ENVA), where he worked as Chief Information Officer between 2005 and 2011. Mark is also the co-founder, executive director, and former President of Eligo Energy, LLC, a leading retail electricity supplier based in Chicago. In addition to his own entrepreneurial pursuits, Mark is a serial investor and advisor to startups in the credit and energy industries. Mark has an MS in Computer Engineering and a BS in Computer Engineering from Carnegie Mellon University.