2020 LEND360
Chicago, IL
September 21-23, 2020
Marriott Downtown Magnificent Mile
REGISTER NOW
Registration Sponsored By: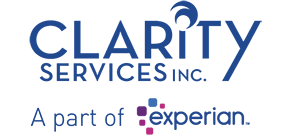 Cancellation policy:
You can cancel your registration and/or hotel reservation for a $250 processing fee at any point prior to August 1st.  From August 1st through September 1st, there is a $250 processing fee plus one nights hotel stay.  After September 1st there are no refunds offered on registration and/or hotel cancellations and you will be charged for your full registration fee and full hotel stay.  At any time to change the name on a hotel room and/or event registration, it is a $50 processing fee. 
**Please note that to register as an exhibitor and secure your booth you need to contact us directly.  Registering as an exhibitor online does not secure your booth.  Please contact us at info@lend360.org for more information.
Registration Deadlines
Early Bird Rate: $2,200 – Expiration Date: May 22nd
Regular Rate: $2,400 – Expiration Date: July 24th
Not Too Late Rate: $2,600 – Expiration Date: September 4th
Onsite Registration Rate: $2,800 – Expiration Date: September 23rd