Fintech executives from across the globe attended the LEND360 event in Chicago from September 12-14, 2022 to share best practices and innovations driving the industry forward.  The entire ecosystem of online lending from lenders to various service providers were represented in the sold out Innovation Floor exhibit hall, general sessions and specialty breakout sessions.  Here are some highlights and what you can look forward to as we prepare to meet again in Atlanta , GA from October 2-4, 2023.
KEYNOTE FROM THE EXPERTS
LEND360 keynotes offered attendees valuable insight from leading companies in online lending.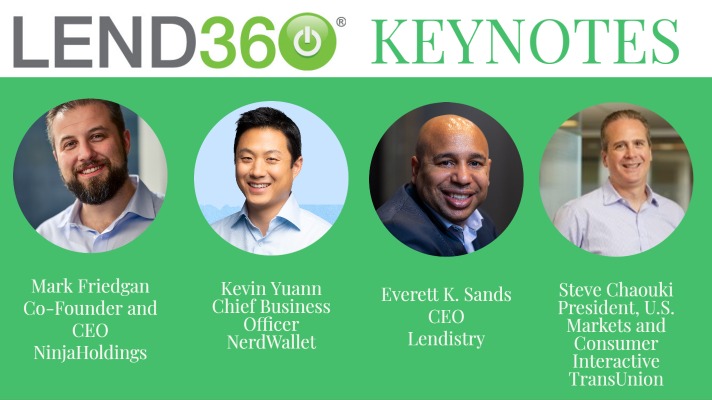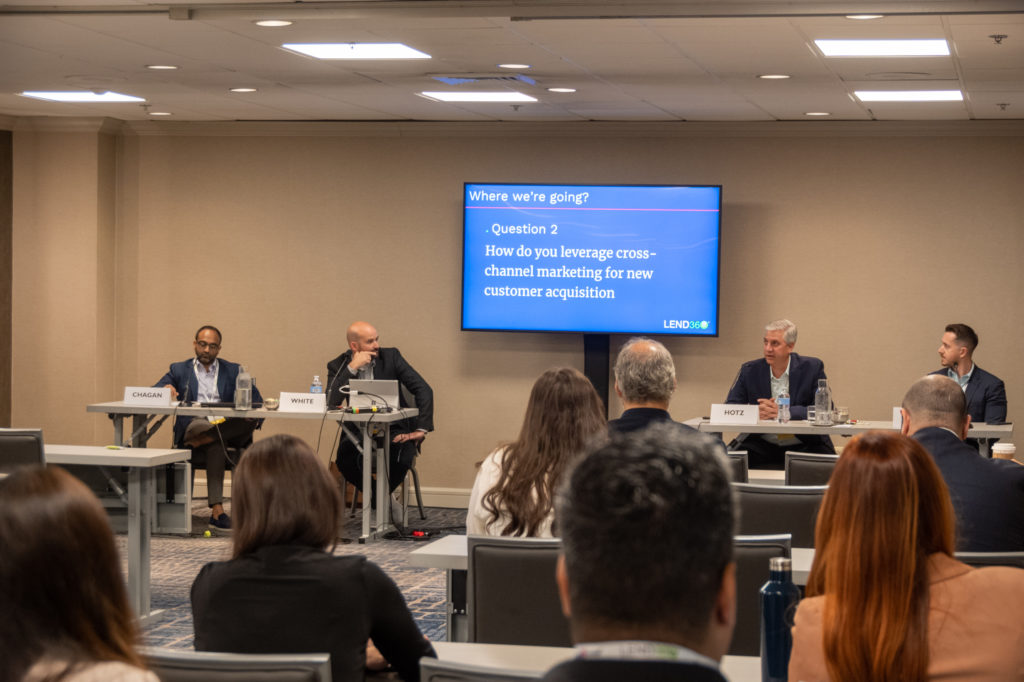 SPECIALTY CONTENT TRACKS
LEND360 made choosing unique content easier for attendees with four specialty tracks.  Companies were able to choose the session that best fit their needs.
Future of Business Lending: Business lenders have an enormous opportunity to leverage the innovations that enabled them to effectively deliver capital to this nation's businesses. These breakout sessions addressed what's on the horizon, focused on innovative business models and products.
Industry Innovations:   The fintech world is ever-changing and you need to know everything about the latest industry trends to help your business stay competitive. These took a deep dive into the current and evolving development in the fintech space.  Attendees heard directly from the CEOs of companies across the full spectrum of the industry.
Maximizing Your Data and Analytics:   When utilized correctly, data and analytics can provide companies with the knowledge they need to solve problems and power business growth. These breakout sessions were designed to explore new, forward-looking data sources, develop strategies to improve loan performance, and help lenders gain a competitive edge.
Road Forward for Banks and Fintech: Fueled by a proliferation of innovation, bank-fintech relationships have transformed the financial services sector. But a rapidly shifting economic environment, coupled with gaps in federal and state standards, is creating uncertainty for the industry and consumers alike. These breakout sessions provided insights on expected trends and best practices which will set your company up to successfully navigate the evolving landscape.
CONNECTING WITH PEERS
Not only did LEND360 attendees have access to the most relevant content facing the industry, there were exclusive networking sessions that helped executives connect with their peers.
CEO Luncheon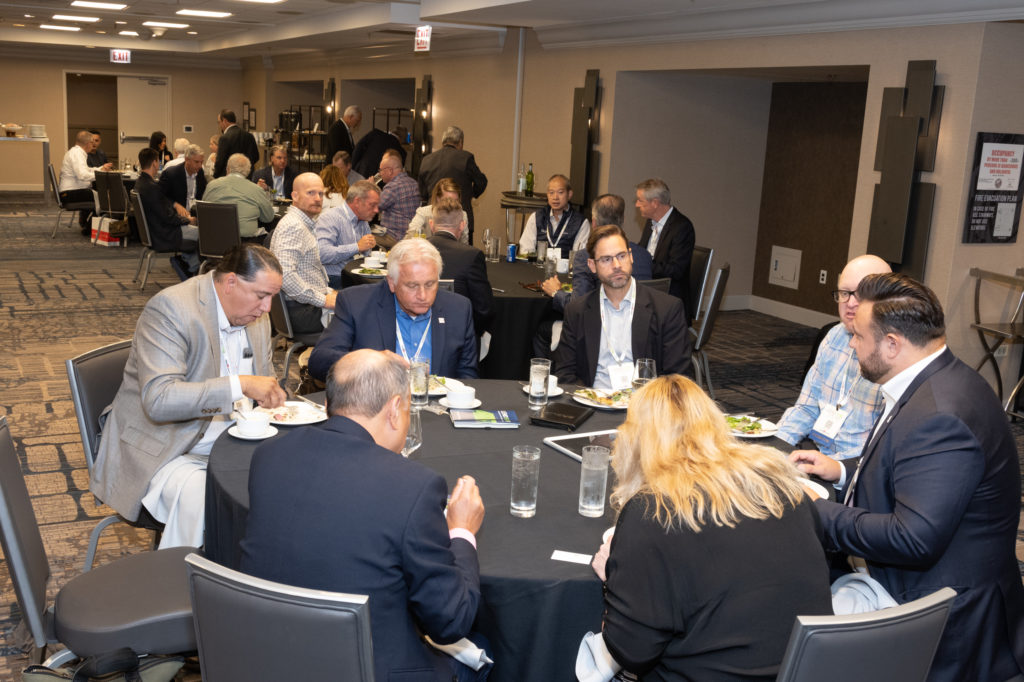 With an unprecedented number of CEOs in attendance this year, LEND360 hosted a lunch specifically designed for CEOs to gather and share ideas.  This exclusive event (only CEOs are allowed to attend) allowed executives to conduct a free-flowing conversation to learn from each other.  We plan to host another lunch in 2023, so be sure to make plans to attend LEND360 and join this exclusive group.
Thank you to Trust Science and Infinity Software Solutions for sponsoring the 2022 LEND360 CEO Lunch!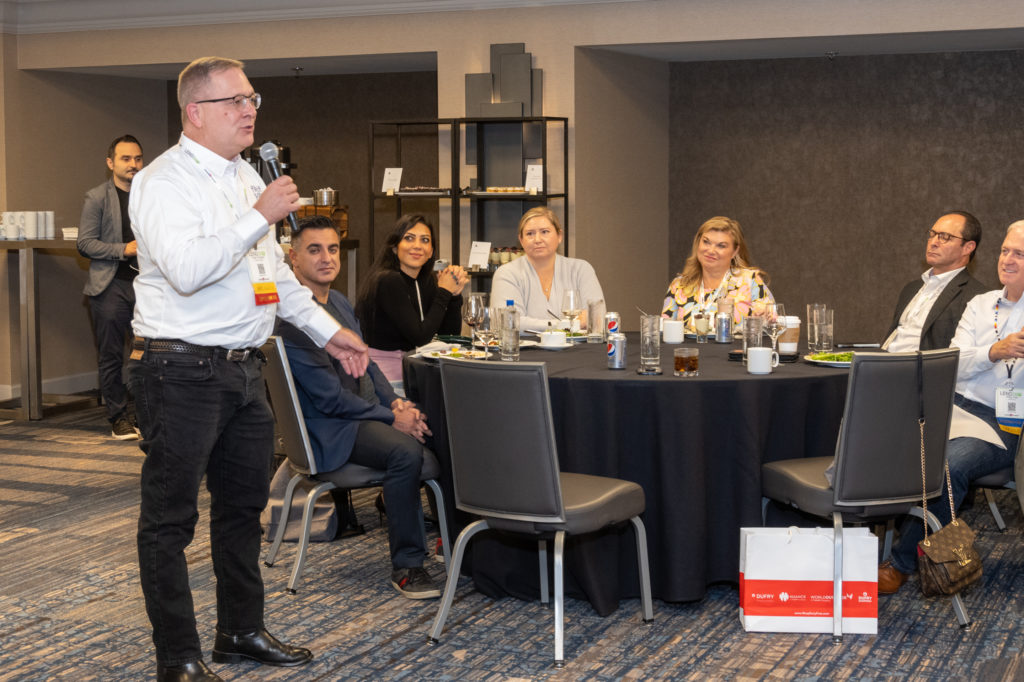 Women in Fintech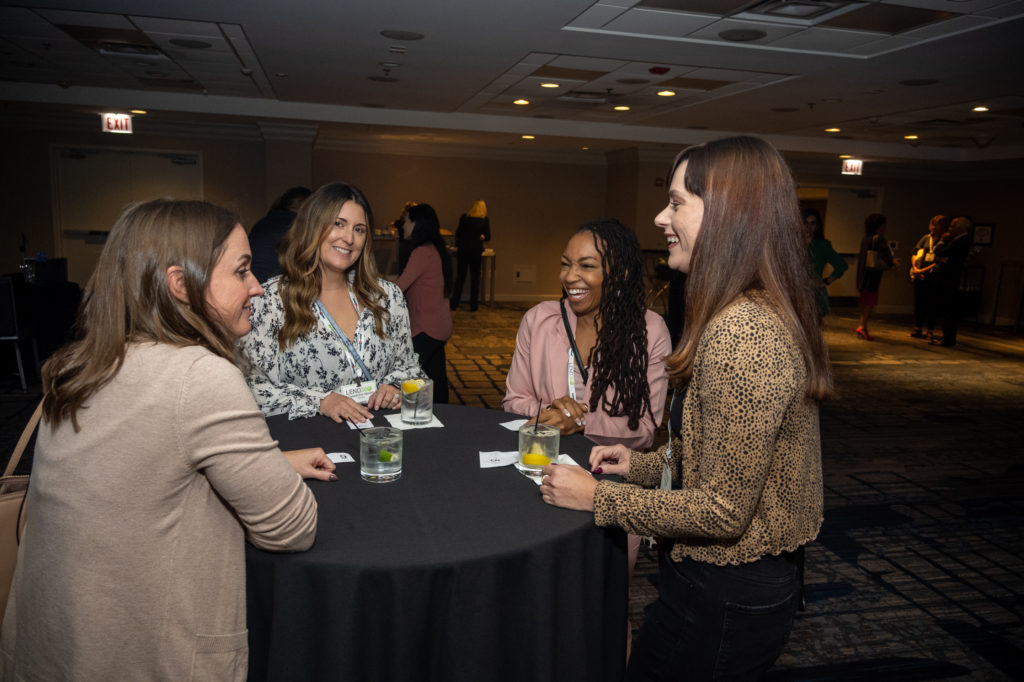 The Women in Fintech reception offered all LEND360 attendees the opportunity to connect with Fintech executives from every level of management.  Attendees formed informal small group discussions addressing issues and challenges facing women (and men) as they rise and maintain positions in the fintech industry.  Group leaders consisted of female C-suites from top fintech companies sharing their career experiences to help guide entry and middle management colleagues.  Not only was this event a great connection point for industry peers, but it allowed those seeking to grow their careers in the fintech space to be inspired by those with experience in the field.
The Women in Fintech event will be back in Atlanta in 2023. If you are interested in helping with forming the content for the event or attending, please contact Liz Jones at ljones@LEND360.org.
Thank you to our 2022 Women in Fintech sponsors HABEMCO, Integrishield and Purpose Financial.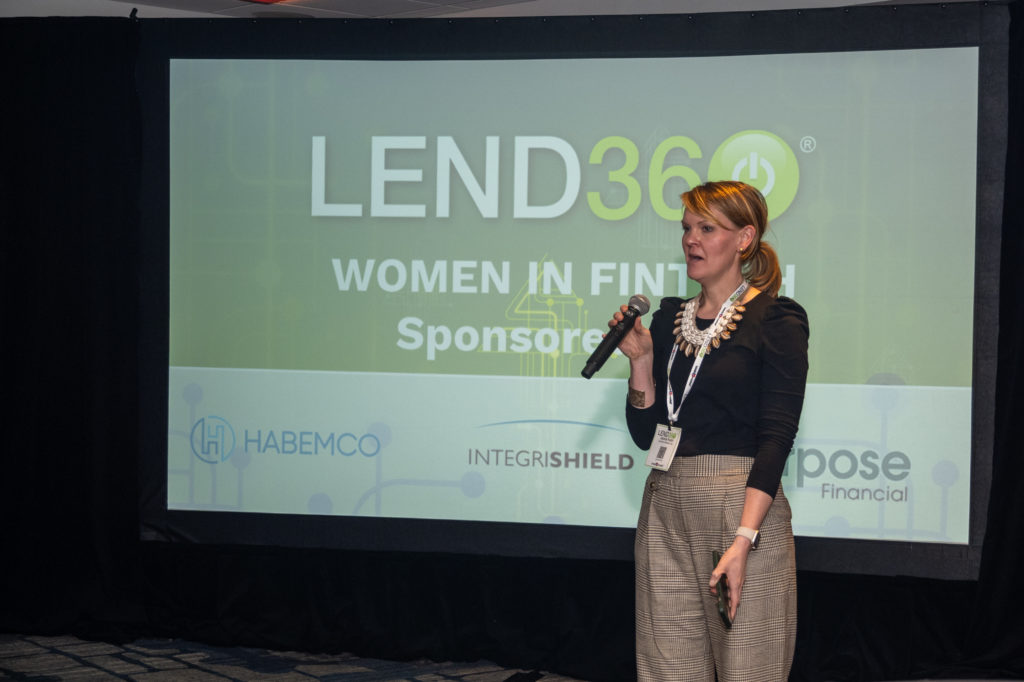 BOOMING INNOVATION FLOOR OFFERS SOLD OUT EXHIBITION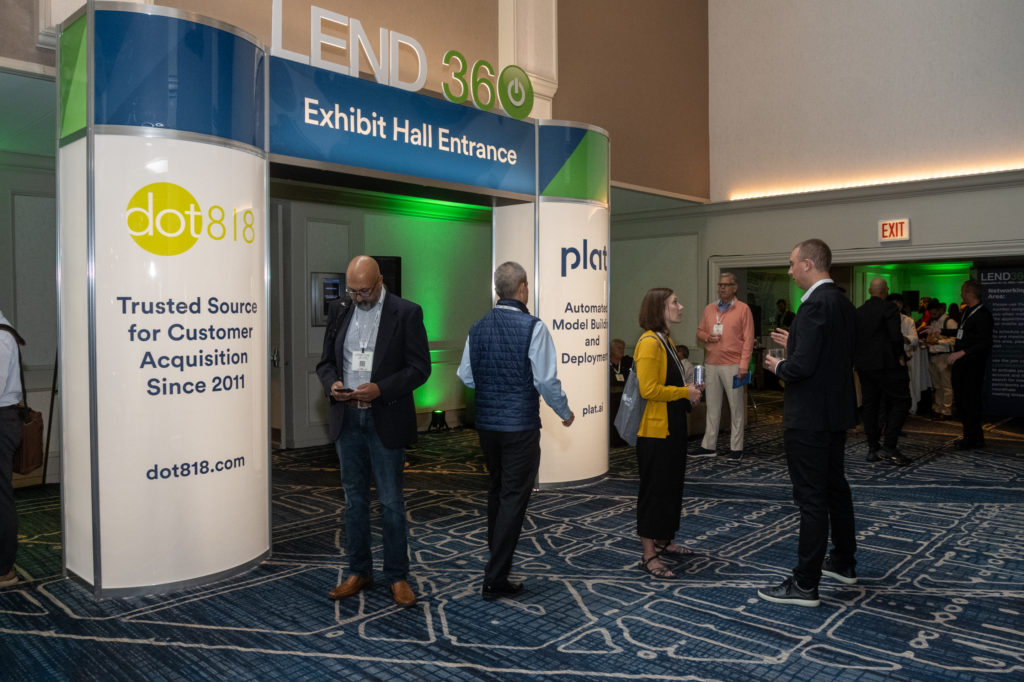 The LEND360 Innovation Floor offered more than 60 exhibits representing the entire ecosystem of online lending.  New in 2022, we offered digital exhibit booths to companies after the floor sold out.  In 2023, we plan to add more space and offer larger booth space options to top sponsors.
We are taking pre-bookings for 2023 booth spaces. Complete the form to indicate your interest and get more details on our 2023 sponsorship opportunities.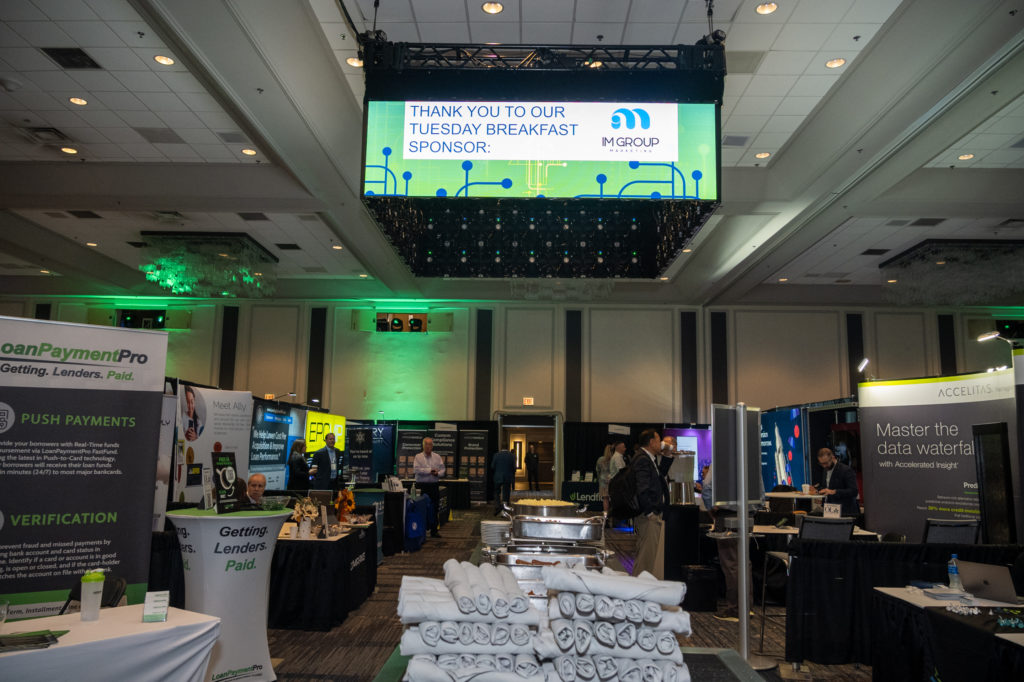 NETWORK, NETWORK, NETWORK!
No LEND360 event is complete without time to network with peers and meet new colleagues.  The 2022 event saw a buzz and energy of the fintech industry eager to meet in person and reconnect after a couple years of virtual meetings and calls.  LEND360 attendees have access to all networking events including two receptions, breakfast, lunch and coffee breaks.  We also facilitated more than 450 meetings during the two-and-a-half days.  Attendees made the most of their time by pre-scheduling meetings on the LEND360 mobile app.  The app also gives attendees a glimpse of the attendee list and they can connect with each other right on the app.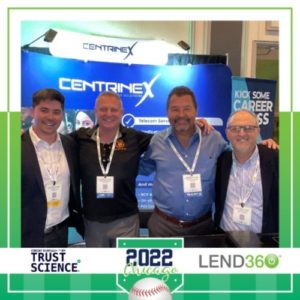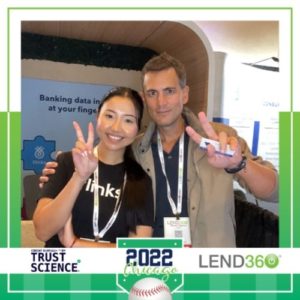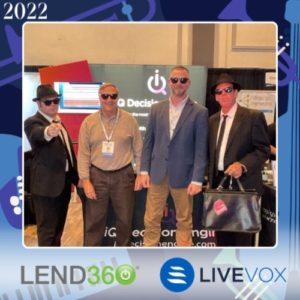 GET ON THE LIST: OCTOBER 2-4, 2023 IN ATLANTA, GA
LEND360 doesn't end when we get back to the office.  Get on the list to be the first to know upcoming deadlines and other LEND360 events throughout the year.  We are planning monthly webinars and regional events as we head to Atlanta, GA from October 2-4, 2023.  Don't miss the call for speakers, registration launch exhibit booking and other key deadlines.  Simply complete the form be low to be in the know!

See you in  Atlanta!