2023 LEND360 AGENDA SPONSORED BY: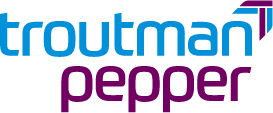 Content Tracks:
The Future SMB Lending
Business lenders have an enormous opportunity to leverage the innovations that enabled them to effectively deliver capital to this nation's businesses. These breakout sessions will explore what's on the horizon and address the innovative business models and products that are driving success in this industry.
Industry Innovations
The fintech world is ever-changing and you need to understand the latest industry trends to help your business stay competitive. These breakout sessions will dive into the current and emerging developments in the fintech lending space and allow you to hear directly from the CEOs of companies across the spectrum of the industry.   
Trends in Payments
More than 60 percent of the companies in the payments industry call Georgia home and 70 percent of all U.S. payments processed annually run through Georgia. The global payment processing (merchant acquiring) industry processes approximately 369 billion card transactions annually with projected growth to 854 billion by 2028.  These breakout sessions will explore how this vibrant ecosystem develops and provides products and resources that support the financial service industry. 
Maximizing Data and Analytics
When utilized correctly, data and analytics can provide companies with the knowledge they need to solve problems and power business growth. These breakout sessions are designed to explore new, forward-looking data sources, develop strategies to improve loan performance, and help lenders gain a competitive edge.  The sessions will also focus on the rapidly shifting economic and regulatory environments that are shaping the bank-fintech relationships that have transformed the financial services sector. These breakout sessions will provide insights on expected trends and best practices which will set your company up to successfully navigate the evolving landscape.